We work for you!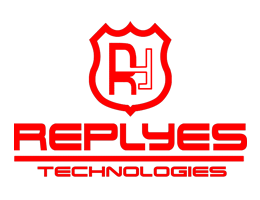 " Get your Website @ 866* and BulkSMS @17p WebDesigning, WebHosting, SoftwareDevelopment, BulkSMS, VoiceCalls, LogoDesigning,"
replYES Technologies is a professional Web design & web Development Company incorporated in 2013, offering affordable web design services for the global entrepreneurs. The Focus and hard working nature has given us good reputation in market. As a Web Design Company we have achieved a lot of success in short span of time.
Our main objective is making technology work for people, and we have clear vision of what we are and where we are heading to. We would like to empower people and generate trust for internet media. Our relationship with our customers helps us to understand the impact of any change in any product services & its impact on the benefit of our customers. We always take decisions to benefit our clients.
We are open to discuss our future directions, getting feedback, working with others to ensure that their products and our services work together and produce desired results. Our official team always helps us in developing strong relationship with our client. Our growth in business is through repeat or referrals. We owe our success to our client and our management people Whatever our client needs is, replYES is willing and able to meet them with the proper solution!
replYES team has been delivering innovative, cost effective and timely solutions that drive the growth of small and medium-sized businesses worldwide. We help companies on reaching their goals. We strive for excellence and we are committed to deliver enhanced value to our customers with commitment and credibility. The company is committed to continually improve the effectiveness of quality through team work, better tools and better technology.